Bridge+More Solution Bundle 1 – Tablet optional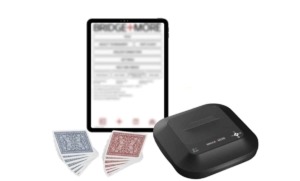 We have created two bundle options – one bundle with our recommended tablet and one bundle without a tablet.
Please notice – that we have selected the very popular Social Reference subscription for this bundle – it can be changed by adding another subscription at the cart page before checkout.
You can also add extra cards just in case and save later transport cost. Notice two decks – a red and a blue deck have already been included in the bundle.
You can also add one of our purpose built cases at the Cart screen.