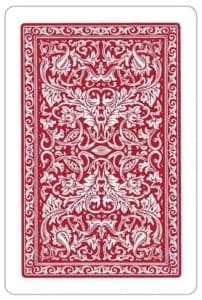 $ 7.99 Prices shown incl. local VAT for EU countries
The Bridge+More cards have a generic design – to be long lasting and for environmental reasons, the cards y are made in plastic and are made by a European highly acknowledged supplier – who delivers the same cards to casinos around the world.
Remember you only need 2 decks per table.
The cards have a hidden code – you cannot see it (in the first version you could see it in certain angels and lights).
The cards are patent protected.
We recommend buying some extra decks – just in case you cannot find one card!
Please remember to remove the 3 jokers – and save them. They have a purpose for an eventual test of the dealer without the use of tablet!