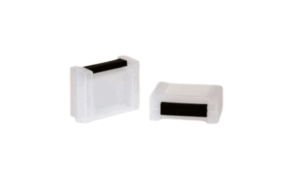 $ 2.99 Prices shown incl. local VAT for EU countries
The Bridge+More cards case is designed to hold two decks of cards – to protect your cards.
Remember you only need 2 decks of cards per table.
The card case is also a test if you removed the jokers – if not you cannot close the case – an example of our overall focus also on the small details.
The cases are made by a European highly acknowledged supplier.
Please be careful when you close a card case not to harm the cards!